My Favorite 15 Songs of 2012… So Far
Ok, so… This is my list of favorite songs, which clearly means it's subjective. I'd love to hear what anyone and everyone thinks of it and what they'd personally put in, but for the love of all that is good do not try to tell me that I'm wrong. I hope you enjoy! (Edit: You can look up my final 15 songs from December here)
15. Sleigh Bells -You Lost Me
Sleigh Bells came out with their new album "Reign of Terror" and this is definitely my favorite song from the album. Although I don't think the new album was as great as "Treats", it's definitely worth a few listens. With that being said, this song is amazing. It's just one of those songs that I could listen to on repeat while staring at a wall and never get bored. The way the lyrics intertwine with the guitar is absolutely mesmerizing.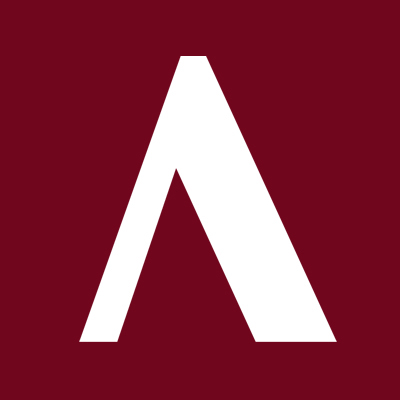 14. Fun. - We Are Young (Alvin Risk Remix) 
I'm not usually one to get caught up in remixes of pop songs because they never stop coming, no matter how deep you go. One single pop song can have a countless number of remixes in every genre imaginable (Adele taught me that best). Despite all of this, I gave this remix a try because I respect a lot of Alvin Risk's work and the general quality of what he puts out there. I love this song because Alvin Risk doesn't really try to stick with the original song too much and sort of makes the song his own without butchering the original. I hate remixes when artists cut up the lyrics of a song and make it choppier than Michael J Fox's handwriting. Ultimately, I like this remix because if I had never heard the original, I probably would've never guessed that this was a remix.
13. Rusko - Somebody to Love 
This one starts off with a fast-paced drum and piano part combined with a catchy little vocal hook, but quickly turns into heavy-ass bass that will shake your rib cage. It's actually refreshing to hear some dubstep / drum & bass that doesn't sound like a fork going through a blender. This is what dubstep should sound like! This song reminds me of what first got me into dubstep, but definitely brings something new to the table.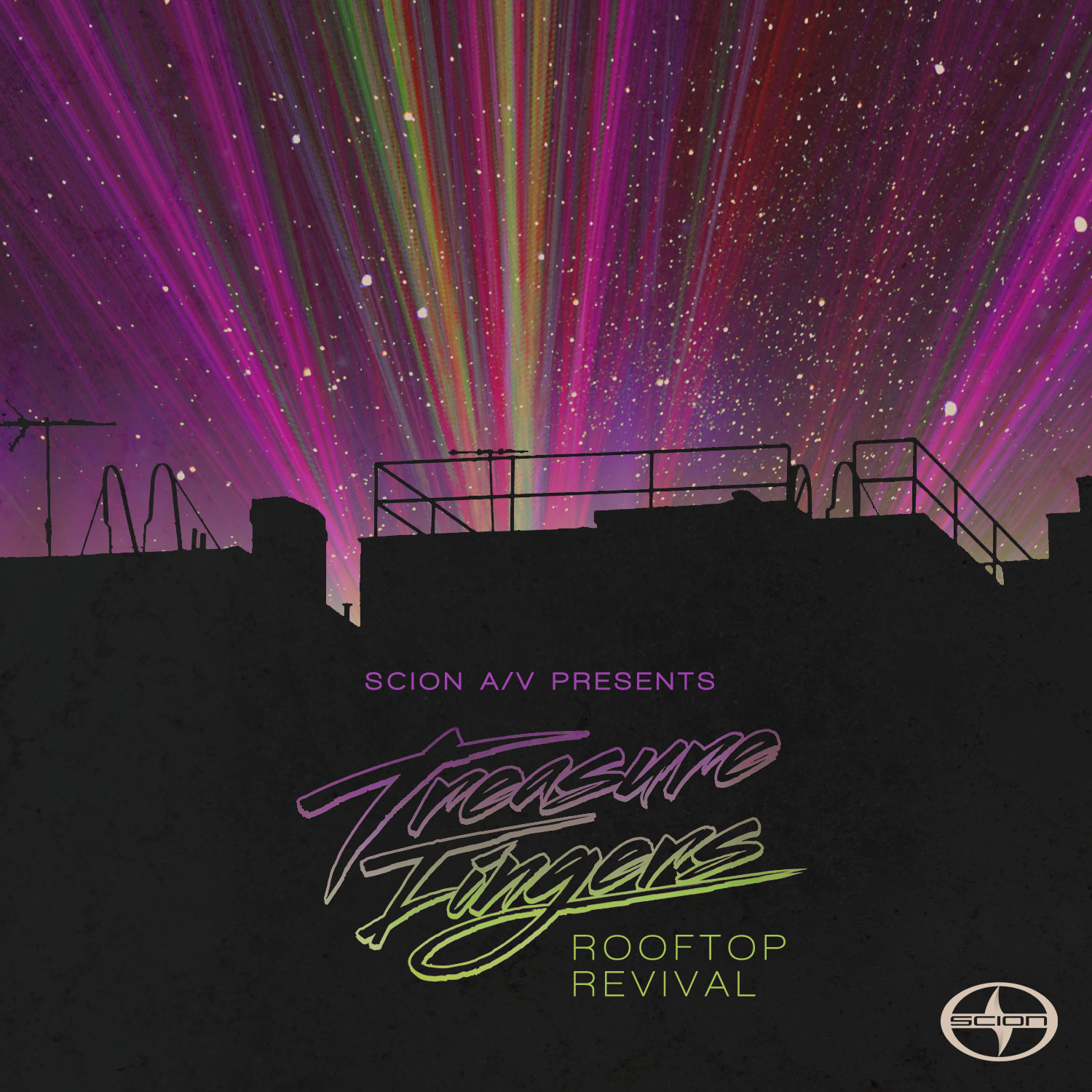 12. Treasure Fingers - Rooftop Revival (Bro Safari Remix) 
I tip my hat to Scion for sponsoring this remix EP! I don't think I've ever heard a song by Bro Safari that I haven't liked, and this song is no exception. He absolutely kills this remix. I have a soft spot in my heart for moombahton and I absolutely love the direction Bro Safari takes moombahton, especially in this song. Luckily for me, I'll be seeing Bro Safari in less than a week at Starscape (haters gwan hate). If / when he drops this song, there's a great possibility that I will shit myself. Bro Safari's never stingy on the bass and if anyone's gonna make you jump up and down like a kangaroo on ecstasy, it's gonna be him.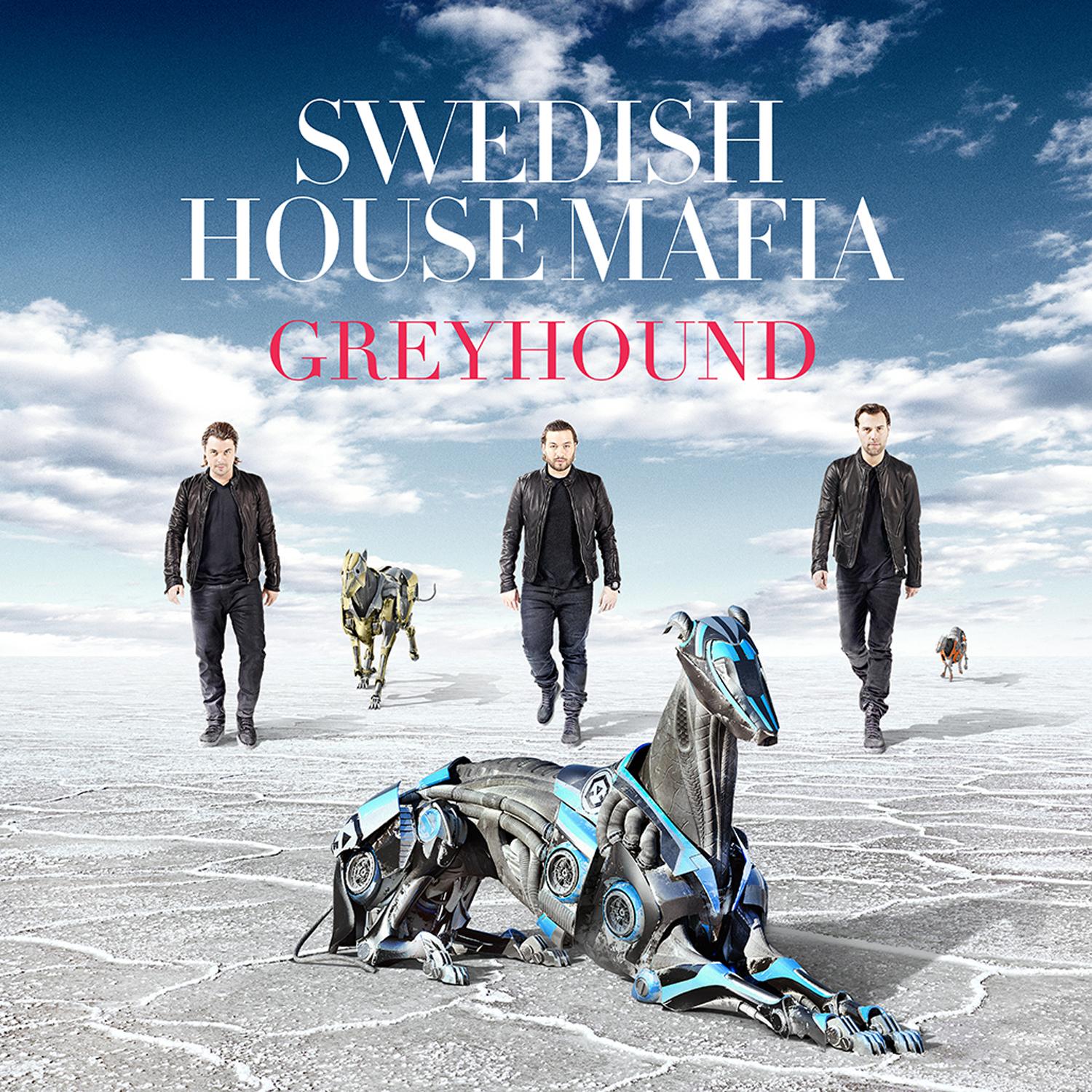 11. Swedish House Mafia - Greyhound
If you've never heard of this song, you'll most likely recognize it from a vodka commercial. Swedish House Mafia teamed up with Absolut to make this song and video in order to promote Absolut's new "Greyhound" vodka. Obviously the music was all SHM, so we can stop talking about Absolut. This song just sounds right and it's nothing less than what you'd expect from Swedish House Mafia. I'm a huge fan of the synths they use in this one, and the overall production quality is just phenomenal. The energy level of this song is over the top and I have yet to find someone who doesn't like it. Even my grandmother busted out dancing to it.
10. Rye Rye - Drop 
A Baltimore native, Rye Rye's been on the rap scene for a while now, teaming up with the likes of M.I.A., Diplo, Robyn, Blaqstarr, Crookers, Far East Movement, Akon, Tyga, and many others. She's definitely been making huge waves ever since her mixtape "RYEot PowRR" dropped last year. Most recently, she's released her debut album called "Go! Pop! Bang!". "Drop" is one of the truly new songs from her album, and it definitely brings the Baltimore flavor packed with a punch. Even Stephen Hawking would get down to this beat. Rye Rye's style is unmatched and this song combines dirty dancing with all out Baltimore banger. I'll never not play this at a party.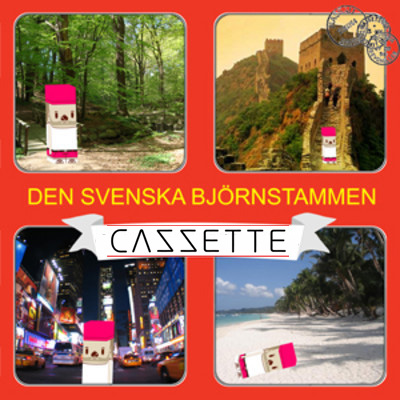 9. Cazzette - Björnstammen 
This song is really interesting to me because it samples a song called "Vart Jag Mig I Världen Vänder"  by a Swedish band called "Den Svenska Björnstammen". Cazzette does a lot of justice to the original song while still adding their own style to it. They take the song's Latin vibes and feel-good vocals and combine it with a heavy bass line that'll even get Barbara Streisand's heart pumping again (it stopped beating a long time ago, along with her career). As long as we're being completely honest, I thought that the singing in the beginning was in some African language, only to find out that it's actually in Swedish. Even though it is in Swedish it definitely has Latin and African vibes throughout the entire song. Cazzette doesn't disappoint on the drop as they bring you from this beautiful uplifting vocal melody into a straight rager.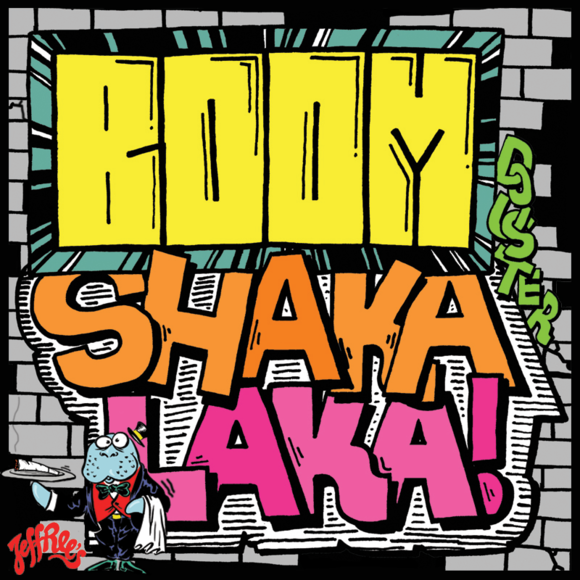 8. Douster - Boom Shaka Laka 
Mad Decent's been pumping out some great music recently with their Jeffree's releases. I'd never heard of Douster before this song came along, but he honestly has one of the coolest sounds I've ever heard since I found out how the British pronounce 'twat'. Mad Decent classifies the song's genre as "tropical" but I have no idea what that's supposed to mean. I wouldn't be able to place this song in any one genre, but in the end the genre doesn't matter, it's the sound. Take a listen and decide for yourself!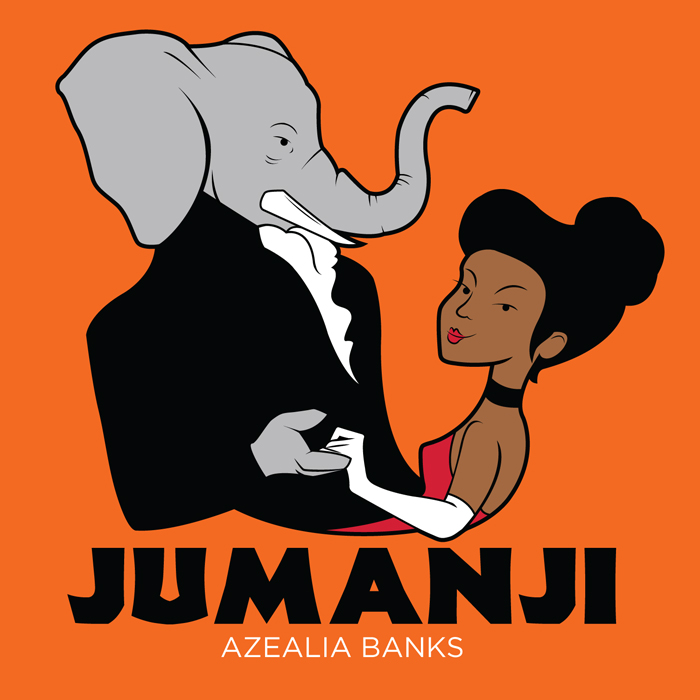 7. Azealia Banks - Jumanji
If you've been paying attention to the rap scene recently, then you've definitely heard of Azealia Banks. She made huge waves with her first hit, "212" which was noted especially for its offensive language. My favorite part of the song is when she nonchalantly shouts «I guess that cunt gettin' eaten!», as though she's not saying one of them most offensive words in the English language. "Jumanji" is the second single that Azealia's released off of her new EP, called "1991". It is a completely different style from "212", bringing in some big band elements combined with Caribbean vibes, as steel drums break through with the melody. Her word play is definitely some of the  best and she combines a sarcastic sense of humor with ironic realities. Even though she's openly stated that she hates the comparison, you can't help but compare Azealia Banks to Nicki Minaj. One of my friends (accurately) observed that Azealia is «like Nicki Minaj without all the cartoony shit». She's definitely a force to be reckoned with and I shutter to think that she's the same age as I am. She'll be releasing a mixtape soon, so there's definitely more Azealia to come!
6. Diplo feat. Nicky B. - Express Yourself
Diplo is undoubtedly one of the craziest motherfuckers in the entire music industry and this song shows how unpredictable his musical style can be. If you compare this song to his past releases such as "Horsey" or "Climax" with Usher, you would have no idea it was the same producer. The music video is hilarious, featuring a bunch of more-than-thick girls bouncing their asses up and down throughout the video's entirety. The song itself features a basic 4-beat clapping rhythm combined with a badass grungy bass line and some mind blowing gliding synths. Nicky B.'s vocal part is catchy as hell and once it's in your head it sticks with you *enter cliché comparison to some sort of STD*. If you don't have a seizure listening to this song, you'll definitely enjoy it.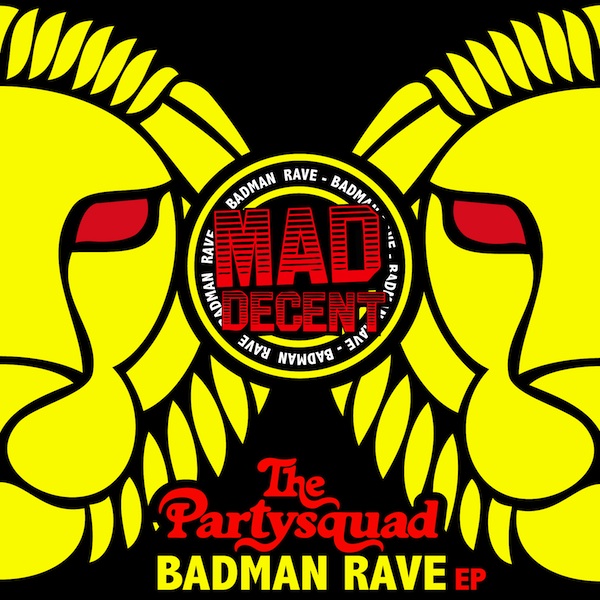 5. The Partysquad & Alvaro - Badman
The Partysquad's new release is called "Badman Rave EP" and this is my favorite song from the release. It's honestly one of the coolest combinations of sounds I've heard in a long time. It starts off with a Jamaican man singing a happy reggae-esque tune and quickly goes into a bouncy dance beat. They named the EP a rave for a reason…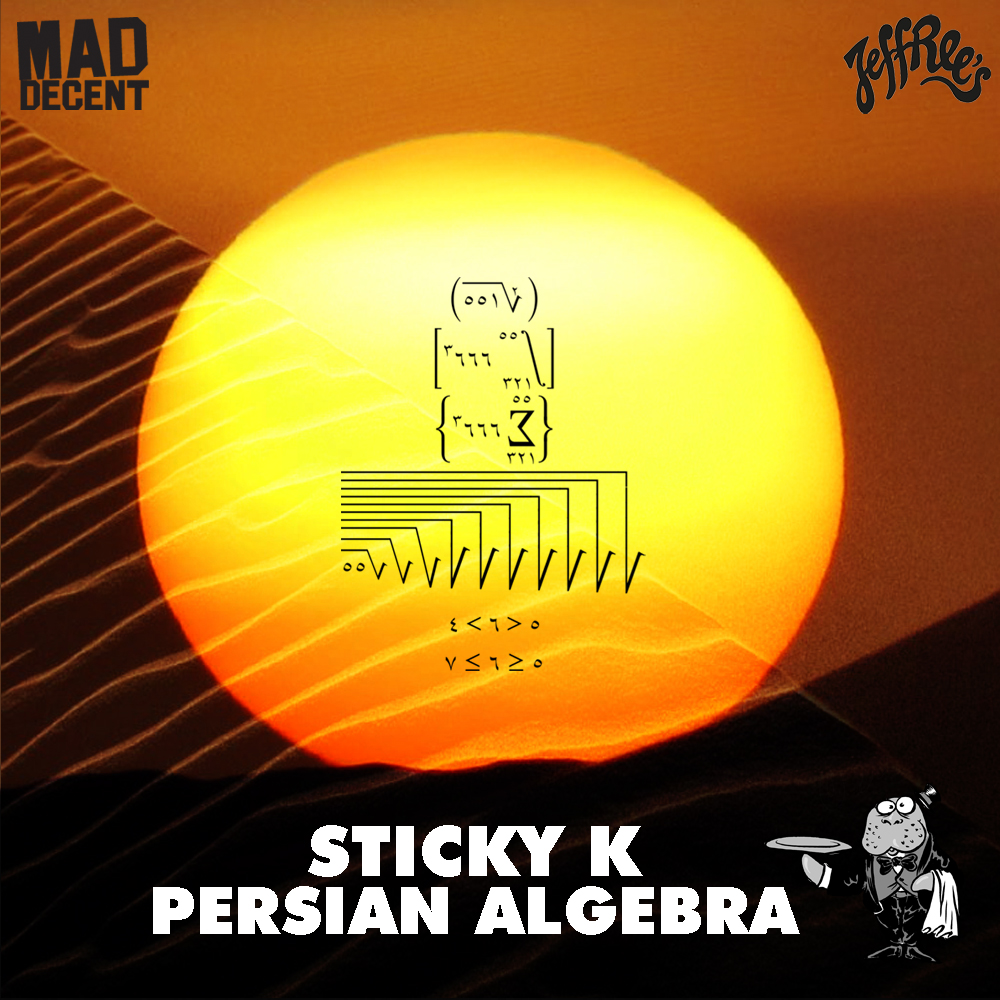 4. Sticky K - Persian Algebra
Like I already mentioned, I have a soft spot for moombahton and this song hits it hard! The Middle Eastern vibes are really cool and the music nerd comes out of me whenever I hear the flattened second, major third combination. The synths of this song are awesome and everything all of the sounds kind of just flow together. This song doesn't even make me want to dance as much as just move around. It makes me picture myself in my favorite Lebanese restaurant, eating hummus and a chicken pita wrap, smoking hookah, and watching some beautiful girl belly dance.
 !يا شباب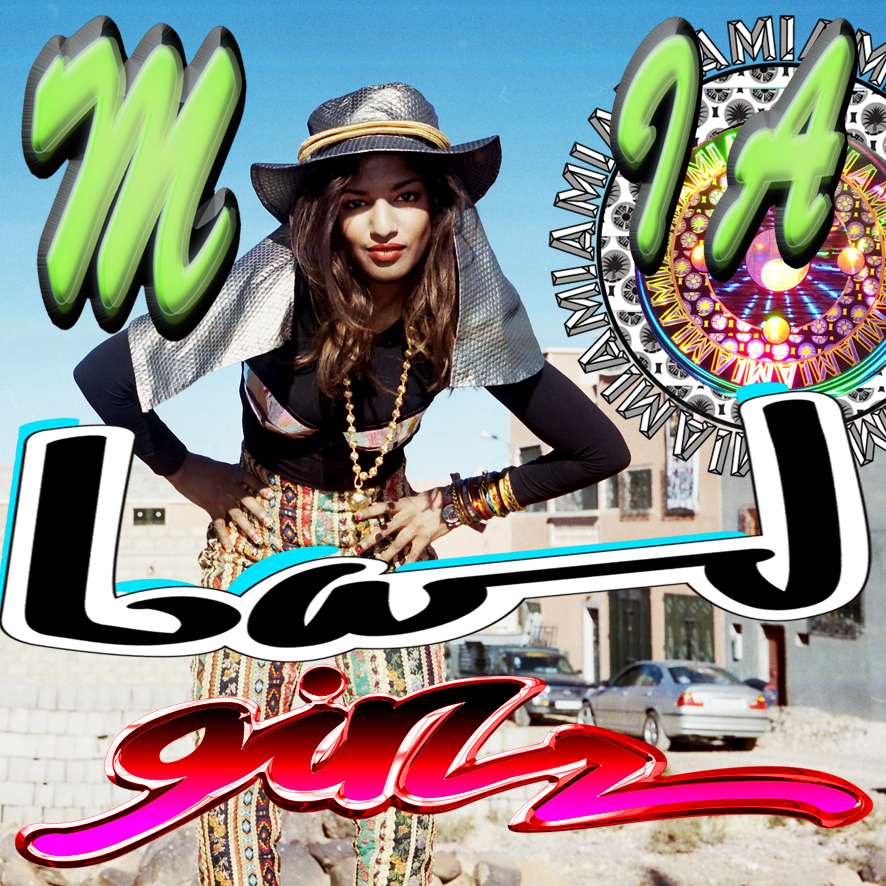 3. M.I.A. - Bad Girls
As a hardcore MIA fan, I have to say I love the style that MIA shows in this song. She definitely has a different swag that is unmatched by anyone else in the music industry. "Bad Girls" is the first and maybe only single released off of Maya's unreleased album, which she's decided to name "Matangi". This is clearly another song with Middle Eastern vibes, but it's not exactly 'dance' music. In the song MIA spits over and over, «Live fast, die young, bad girls do it well», but I feel that she's talking about a different kind of "bad girl" than we know in the US, or in most of the west for that matter. The music video was directed by Romain Gavras, who also directed Maya's "Born Free" video as well as Justice's "Stress" and Jay Z and Kanye Wests' "No Church in the Wild". His videos are often controversial and violent, but the "Bad Girls" videos definitely has a happy and exciting theme, with people celebrating and pulling off crazy stunts in the middle of a desert. There are underlying hints at women's struggles in many Arab countries, but it doesn't come out and smack you in the face like most of Gavras's videos do. The best response I've ever heard to this song is, «I guess Maya got her swagger back!»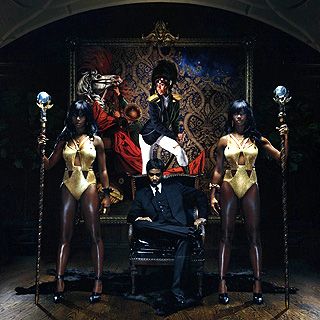 2. Santigold - Look at These Hoes
This song was produced by Diplo and Boys Noize, and the quality is more than there. The beginning starts out with a hypnotizing percussion pattern before Santigold goes balls out, rapping faster and faster. I personally love her use of "nah gwan" #teampatois. As soon as she starts singing your head'll be up n down like a bobble head on a gravel road. The song is off of her new album, "Master of My Make Believe", which I'm gonna go ahead and say is my favorite album released so far in 2012. The whole album is perfect and she gives you a mix of her old flavors along with some new ones that you never saw coming! Santigold is bringing it!
1. Die Antwoord - I Fink U Freeky
And finally… The number one song on my list! I had no problem choosing this song. Off of Die Antwoord's newest album "Ten$ion", this song is amazing! I can't believe the new direction that Die Antwoord has taken in their new album since "$O$". They went from a rogue tribal sound to a much more electro-dance style. Seeing them in concert was one of the most exhilarating (and horrifying) experiences I've had in my life. They run around stage and bring an incredible amount of energy. They're also really good at interacting with the crowds. On top of all of this, they sound incredibly close to their recordings when you see them live. The song "I Fink U Freeky" is absolutely one of the biggest bangers of the year. It gets everyone up and jumping. Every time this song is dropped you can expect people to dance their asses off. Yolandi's hook, «I fink yu freeky and I like yu a lot» is catchy and surprisingly sexual compared to her usual facade. At some point, the beat slows down while Ninja is rapping and slowly speeds back up to add maximum tension (pun intended) to the song. This song is so hype, it can get a crowd going from 0 to 60 quicker than a stripper with a virgin. This is a must have for every party playlist!
Short URL for this post: http://tmblr.co/ZyoSAvMheu7x